Roofing Dorchester
Welcome To Roofing Dorchester your one stop shop for all chimney, roofing, guttering and loft insulations in the Dorchester area. Here's a list of some of the professional services we have to offer;
Roofing services, roof repairs, cleaning, moss removal, tiles, ridge tiles, flashing, cladding, extensions, slate roof repairs, guttering, battens, membranes.
New Roof Construction

Flat & Pitched Roof Repair

Roof Reconstruction

Flashing & Lead Work

Slate & Tile Roofing Repairs

Leak Repairs

Emergency Repairs

Roof Cleaning

Chimney Repointing, Repairs, Removals & Replacements

Dry Ridge Systems
Dry Verge Systems

Window Installation

Loft Insulation

Guttering Repairs, Cleaning, & Replacements

Soffit, Cladding, Fascia Repairs & Replacements

Free Quotes At Flexible Times

Much More..
Finding an area, trusted, and professional roofing specialist is a difficult task. With Roofing Dorchester you'll be able to acquire a free no obligation quotation and consultation with a trained and professional roofing specialist. Not only will we apply a transparent and friendly approach to our work. Roofing Dorchester also provides fantastically competitive rates to any or all of our customers.
Roofing Dorchester Don't Wait Around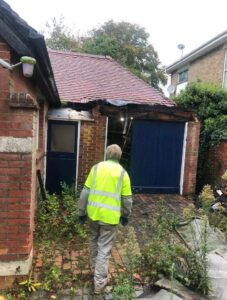 When you have an issue with anything to do with your roof, chimney, or other related household fixtures. Don't wait around to get them fixed. Did you know that if you leave problems with your roofs or gutters. Especially leaks. For too long that it could actually damage the structural integrity of your home or business. Unfortunately most roofing services will expect you to wait months for just a quote. And even if you can get a quote off them quickly most won't be able to start the work straight away.
This is where roofing Dorchester come in. Roofing Dorchester are a responsive roofing service that makes sure their customers are never waiting around. This is because we've seen first hand the damage that can be caused by no sorting out an issue with your roofing right away. No one wants to be told they have to wait for the services they require. Especially as you won't know how truly urgent the issue you're facing is until a professional takes a close look at.
This means by waiting around for other services to quote you the issues you have could be getting catastrophically worse. Call Roofing Dorchester today and find out how, and when we can help you. We now how to spot urgent issues and will help you out by making time to solve the more urgent issues you have as fast as we can saving you time, and potentially a lot of money. Talk to our professional team today and see what the guys at roofing Dorchester can do for you.
Roofing Dorchester Flexible & Affordable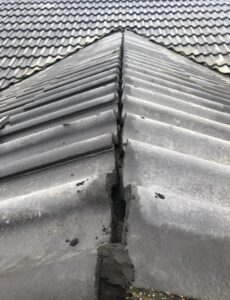 Here at roofing Dorchester we try to focus ourselves on being the most customer friendly roofing service around. With over 25 years of experience we think we've got this down to a tee. Our team of dedicated specialists are around from early in the morning to late at night and provide the very best in roofing and chimney services to name just a couple. We don't just deal with roofing though. We also provide guttering and loft insulation services too. All of our services come with free no obligation quotes with no call out fees.
Call our team of experts to discuss your roof issues today. With tonnes of experience and knowledge and a friendly flexible approach to boot. You'll feel right at home and in safe hands when you talk to our team. With tonnes of knowledge and experience. Plus the right service for your roof issues everytime it's no wonder so many homes and businesses in the Dorchester and surrounding areas choose roofing Dorchester to provide them with the services they require.
Call now to book your free no obligation quote and speak to one of the team members at roofing Dorchester. We'll be sure to provide you with the services you require even if you just need some questions answering. We're your guys! Roofing Dorchester are a local service with a large friendly team able to provide the services you require on time and to specification every time. We're right on your doorstep and can be with you at your home or business quoting work usually within the same week as your cal. Don't wait around. Call today and find out what our specialist team can do for you today!
Roofing Dorchester Leak Repairs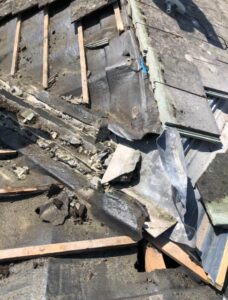 Whether you have a leak in your roof or gutters roofing Dorchester would like to speak to you today! As your local roofing specialists we know the importance of getting to leaks and damaged roofs and gutters as soon as possible. A simple leak could lead to a whole other world of trouble that will most definitely be more expensive and more time consuming to fix than a simple leak. Roofing Dorchester have been around for over 25 years and with all the know how to get your roofing repairs and projects completed you'll know you're in safe hands as soon as you speak to us.
With a large team of dedicated roofing professionals we're able to provide the very best in roofing, loft insulation, chimney repairs, and guttering services available. With professional services covering you for all aspects of roofing. Roofing Dorchester should be the first service you call when you need roofing repairs or any other service we're able to offer. We're quick to get out to you with other services in the area making customers wait months for just a quote!
We ensure a transparent approach to all repairs and new construction work we take on. This means you'll know exactly where you stand with us from start to finish. After we provide you with your own free no obligation quote for whatever you need doing. You'll know exactly how much and how long your job should take us to comlete and even when we can start the work which we assure you might be a lot quicker than you expect. Call today and speak to a member of our team now!
Commercial Roofing Dorchester
When looking for a local roofing service in the Dorchester area. You're not really spoiled for choice. Does that mean you should call in a national company to do the job? We think not. Roofing Dorchester is a local roofing service with over 25 years of experience and all the tools and skills to make any project a success. Whether roofing, loft insulation, guttering or chimney repairs you're looking for. We've got it here all under one ____. As a local service you may be fooled into thinking we don't have the capabilities to take on larger commercial projects. However this is not the case.
We're able to take on and complete any job no matter of size. As long as it's in the Dorchester area we don't mind if it's commercial, residential. A five minute job or a 6 month project. We're here to make roofing easy and transparent for you. That's why we're offering free no obligation quotes on all jobs no matter the size. Whether you'd like your gutters cleared or you need your whole roof ripping up and replacing.
A comprehensive roofing service you can call on from early in the morning to late at night. Even if you'd just like to ask a question or two we'd still love to help you. Our team won't try and sell you any services you don't need and we won't make you listen to any sales pitches in order for you to be able to ask your questions. Call today and book your free quote now! Roofing Dorchester are here for you.
Residential Roofing Dorchester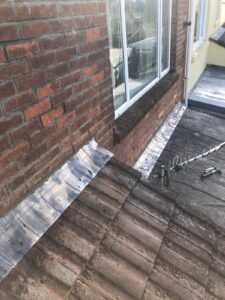 When you're in need of residential, or commercial roofing for that matter. Despite not being spoiled for choice there is a safe option. A service that offers free quotes with all work. No obligation quotes that won't require a deposit or proof of intention to work. Local team, ready and waiting to take your call. All this and more under one roof. You're talking about roofing Dorchester. With a dedicated team ready and waiting to help anyone and everyone with a question about roofing. Whether you're at the planning stage or ready to execute. We're here and waiting to provide you with the all important roofing, guttering, chimney, or loft insulation services you require.
Unlike other services in the area we have a large team. This means unlike some other services that are fully booked for the next 6 months. We're ready to get goin usually within the same or next week of your initial call. This is thanks to our hard working fast paced work ethic that allows us to start and complete tasks a lot sooner than our rivals. And when you consider that we're able to cover the whole of Dorchester with both commercial and residential roofing services. AND we're competitive on price. It's really a no brainer as to who to pick to provide your home or business with roofing services.
Roofing Dorchester are built to last and so is any new and existing project we take on. You'll be able to rest assured that you'r in the safest hands. And with our team answering your questions all day everyday we've grown an astounding level of patience. So don't feel like you have to know everything to talk to us. and please don't assume your question is a silly one. We want to put your mind at ease right from the get go. Call us today and find ou for yourself why so many homes and businesses a like choose roofing Dorchester to cover them in regards to roofing issues in the Dorchester area.
Free Quotes With All Work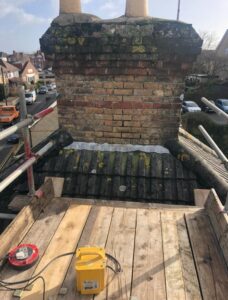 When you're looking for a roofing service that's local to you with fair prices and free quotes with all jobs. Look no further. With free no obligation quotes on all services and a friendly, experienced team on hand at all hours to answer any questions you might have roofing Dorchester is really doing building and roofing differently. Call now and speak to one of our professional team members today about how we can seriously help you out today.
Whether it's roofing tasks you're looking to get done or whether it's chimney, guttering, or loft insulation services you need. We provide it all and with a free no obligation quote to boot. Furthermore we won't make you wait around for months to be seen for a quote. Thanks to the hardworking team we have we get jobs completed on time all the time. Giving us more opportunity to provide services for new customers unlike other services who could be fully booked up for up to 6 months!
We don't mess around we'll give you a fair quotation on your work and when you're happy for us to start we can begin to wash all of your roofing troubles away for good. Our work comes with all sorts of warranties and guarantees too so on the rare occasion we don't get something right the first time we'll come back and fix whatever needs to be done. When you're looking to get your next roofing project completed in the Dorchester area why not give roofing Dorchester a call and see what our expert team of roofing specialists can do for you!
Roofing Dorchester fine quality Services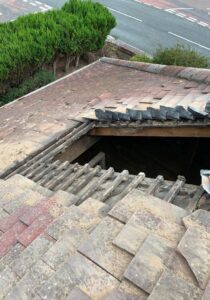 Whatever you would like from us whenever you would like it. roofing Dorchester assures fine quality roofing, chimney, and guttering services the least bit times. What's more is you'll be able to call us anytime and organise a free no obligation quotation with us. we all know how hard it is to seek out a trusted, local roofing service that gives competitive rates and won't cause you to wait weeks to be seen to. That's why we push hard and fast to confirm that you're never waiting too long for our services. Call us today and see for yourself, you would possibly be surprised how quickly we will get things moving.
We cover the full of Dorchester with our services and might be with you within the identical week of your first call. Our team will waste no time progressing to work to confirm the smallest amount of stressful experience possible. This enables you and your family or colleagues to urge back to normality as soon as possible. Our experienced team are with you each step of the thanks to make sure the desired finish is reached.
We pride ourselves on being transparent from start to complete. You'll know exactly what quantity you're paying and the way long the task at hand will take. So if you wish the sound of not waiting weeks for a quote and using the toughest working roofing service within the Dorchester area then give us a call. We're open from early within the morning to late in the dead of night so call us whenever is nice for you. Roofing Dorchester experts are available to require your calls and answer any questions you will have about anything roof, chimney, gutter, or maybe loft insulation related.
Roofing services, roof repairs, cleaning, moss removal, tiles, ridge tiles, flashing, cladding, extensions, slate roof repairs, guttering, battens, membranes.